Taking Christmas lights to a whole new level!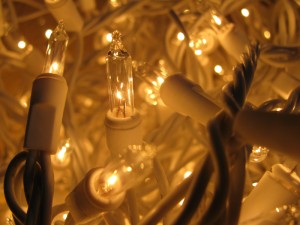 Brian Geck Christmas light shows have won numerous Christmas light display awards around the DFW metroplex.
The group of videos below are of the house that was awarded "Best Lights in North Richland Hills 2011″. It features over 120 independantly controlled channels, four colors, and additional features.
You can view more Christmas Lights videos of other houses I've worked on here. Or click "Christmas" in the tag cloud.
If you have troubles viewing the videos, here are the links to the videos on YouTube. Yamori Films
Gangnam Style 2012
All I Want for Christmas is You 2012
i Gaer 2012
Toy Shop Madness 2011
Wizards in Winter 2010
Hoe Down 2011
O Come All Ye Faithful 2011